With our customers in mind,
we work meticulously to provide the best solutions for our customers!

About Us
Kromtek Sdn Bhd is a leading provider of scientific solutions for laboratories in Malaysia. We are registered with Ministry of Finance (MOF) Malaysia. Since its inception in 2001, Kromtek has developed a portfolio of leading products in the fields of analytical, material and life sciences.

Products
Our products portfolio includes international technology providers such as Agilent, Bruker, Gerstel, Bettersize, Surface Electro Corporation, OI Analytical among other market leaders.
Services
Services is an integral part of our company philosophy. With our experienced peoples, we strive to provide the best-in-class technical support, technical consultation for application support , instrumentation preventive maintenance and repair. We also provide analytical lab services for a wide range of lab services

Contact Us
Talk to our personnel today! We are always ready to help with your questions and inquiries.
Brands We Represents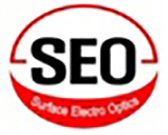 Some of our customers list